Equilera: Tap into your own 'horsepower'
Text: Marilena Stracke
The innovative coaching company Equilera in Switzerland helps executives, leaders and private clients, as well as businesses, to achieve sustainable change and unfold their full potential. Founder Nicole Lehrer approaches personal, cultural and organisational development from a holistic angle. Tackling problems on a subconscious level, she also incorporates horses to unleash the power within.
Equilera is known for its innovative, sustainable and holistic development of individuals, teams and organisations. Founder Nicole Lehrer has always felt passionately about coaching: "My extensive experience working in international companies, a deep understanding of integrated, systemic relations, as well as my knowledge of the human mind – both scientifically and emotionally – helped me to establish Equilera as a centre of excellence in its field."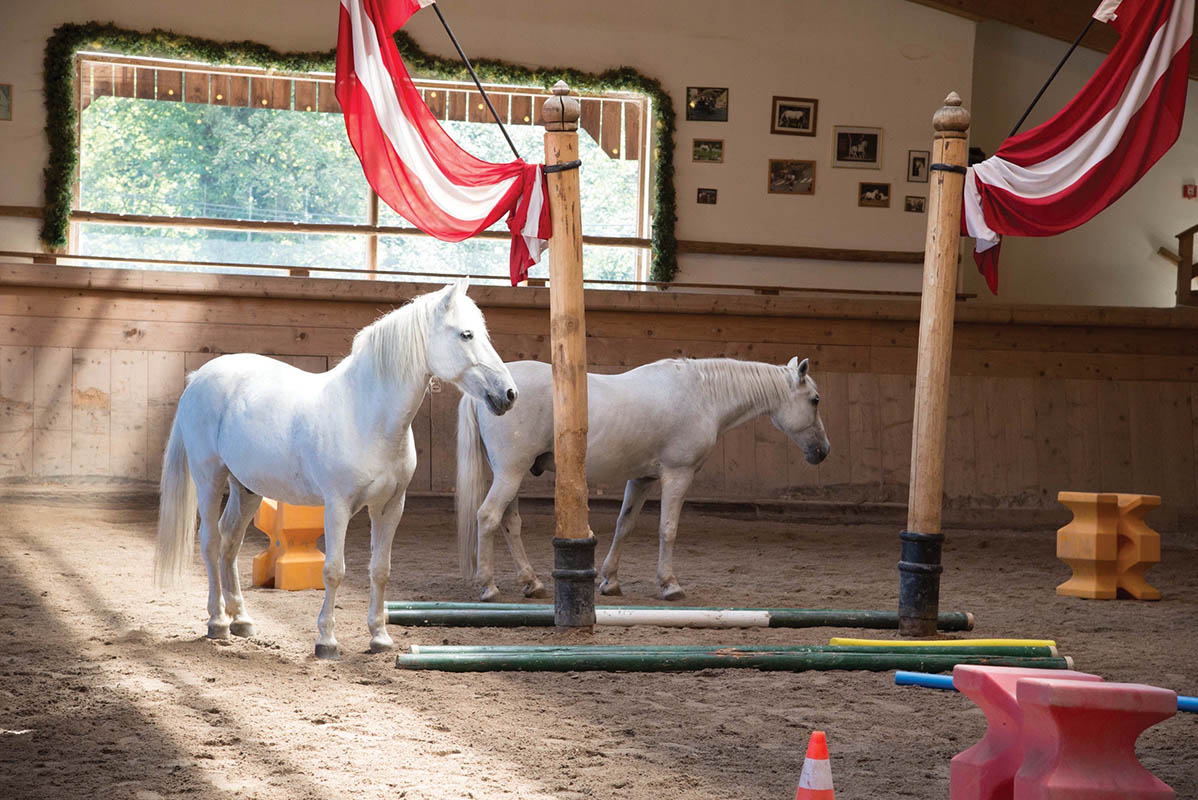 Her strong analytical skills and her highly developed intuition create the perfect symbiosis to support individual, lasting change. But she also places great importance on her network and maintains a close partnership with Dr Wilfried Heupl (Adeo Switzerland) to provide holistic organisational consulting. Heupl is a well-known expert in the DACH region for strategy and organisational development in medium-sized companies, also teaching at HSG.
Although innovation is part of the Equilera approach, Lehrer explains that this doesn't mean she just follows new trends. Her method includes tried-and-tested techniques, which she applies in innovative ways. As it helps to understand what's happening on a scientific level, Lehrer also uses ZRM®, a neuroscientific method extensively researched by the University of Zurich.
"If you want change you need to have the subconscious onboard," the coach emphasises. "Subconscious motives that don't coincide with our cognitive thinking block long-term changes. So do debilitating beliefs that individuals are mostly not aware of."
One of Lehrer's specialities is her work with horses, which has proven highly effective for executives coaching and personal development. Interacting with horses immediately discloses unconscious patterns of individuals and the entire team dynamics. Together with the German 'Way Academy', she developed the concept HAGILE® – Horse Assisted Agile Leadership.
"Teams can experience up-close what agile thinking and doing actually means. A few hundred execs and leading ladies in the DACH region have already discovered their own 'horsepower' and reached true turning points. They claim to have never experienced a more impactful coaching method before – for leadership, change, agility, culture and personal development."
She concludes with a wink: "The side effect: it's life-changing!"
Subscribe to Our Newsletter
Receive our monthly newsletter by email