Dedicated to Design… May 2019
According to the trend forecasting company WGSN, 'Neo Mint' is going to be big news in 2020 and we will begin to see it trickling through in 2019. The cool-toned colour has a futuristic, technological and scientific feel, while its fusion with green represents nature and plant life. Find a round-up of this emerging trend below.
A stylish way to serve your favourite hot beverage in the morning is in these mugs. Featuring a fabulous gold handle and textured design, they are available in three gorgeous colours – including in 'neo mint'. £15 (top image).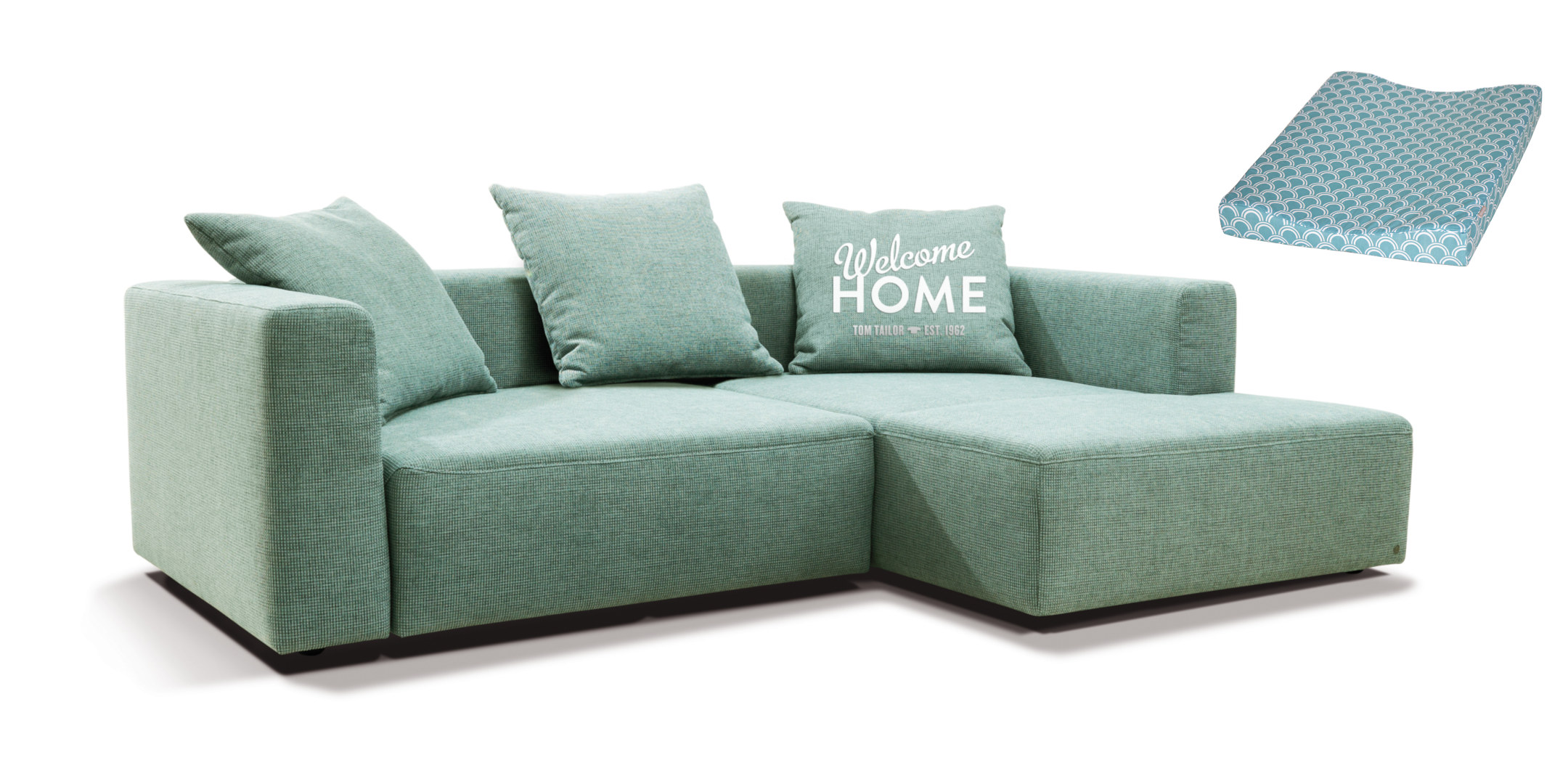 Sofa by Tom Tailor (left) Nappy-changing pad by Takamoto (right)
Give your living room a fresh touch with this gorgeous sofa in a pastel mint nuance. Designed by Tom Tailor, it impresses with a modern design and high-quality materials. £873.
Image 3: This beautiful nappy-changing pad will make the tedious task of changing nappies a tiny bit nicer. Sporting the new 'neo mint' trend colour, it will fit perfectly into any room. £44.
Basket by Tom Tailor (left) Typewriter by Etsy (right)
Bring some order into your home with this cute basket by Tom Tailor. It is available in three different sizes and is produced under fair conditions. From £9.
This enchanting 'Judy' typewriter comes with a new mint-green varnish. The Adler Junior 1 typewriter is a reliable classic from the '60s which is experiencing a charming comeback at the moment. It is ready for use and is also a great eye-catcher. £184.
TEXT: NANE STEINHOFF | PHOTOS © PRESS PHOTOS
Subscribe to Our Newsletter
Receive our monthly newsletter by email