cognesys: 'We understand clients'
Text: Silke Henkele
Fully automated and with a human touch – system solutions by cognesys set new standards in the field of automated, digital communication.
"Our system solutions are based on research in the fields of cognitive sciences, i.e. cognitive psychology, brain research and computer linguistics," explains Dr. Bernd Schönebeck, founder of Aachen-based company cognesys.
cognesys' multiple-awarded system solutions (Top 100 Award 2018 and 2019 German SMEs, Innovation Price 2019 awarded by the Region of Aachen) are guarantors for a fast, targeted and effective customer communication: "For us, the much-cited digitisation of communication means that our solutions tackle free-formulated client requests automatically and conclusively at the first contact – irrespective of the channel, i.e. email, chat, social media or similar, on which the issue was raised. Our software understands each request, extracts the necessary data and automatically triggers the appropriate response or action."
In particular, it is companies with many client contacts, such as Vodafone Germany, that profit from system solutions developed by cognesys. "If required," adds Schönebeck, "users can configure additional content themselves by using via a web-based tool – the cognesys Knowledge Manager. This doesn't require any IT knowledge – a very short training will suffice."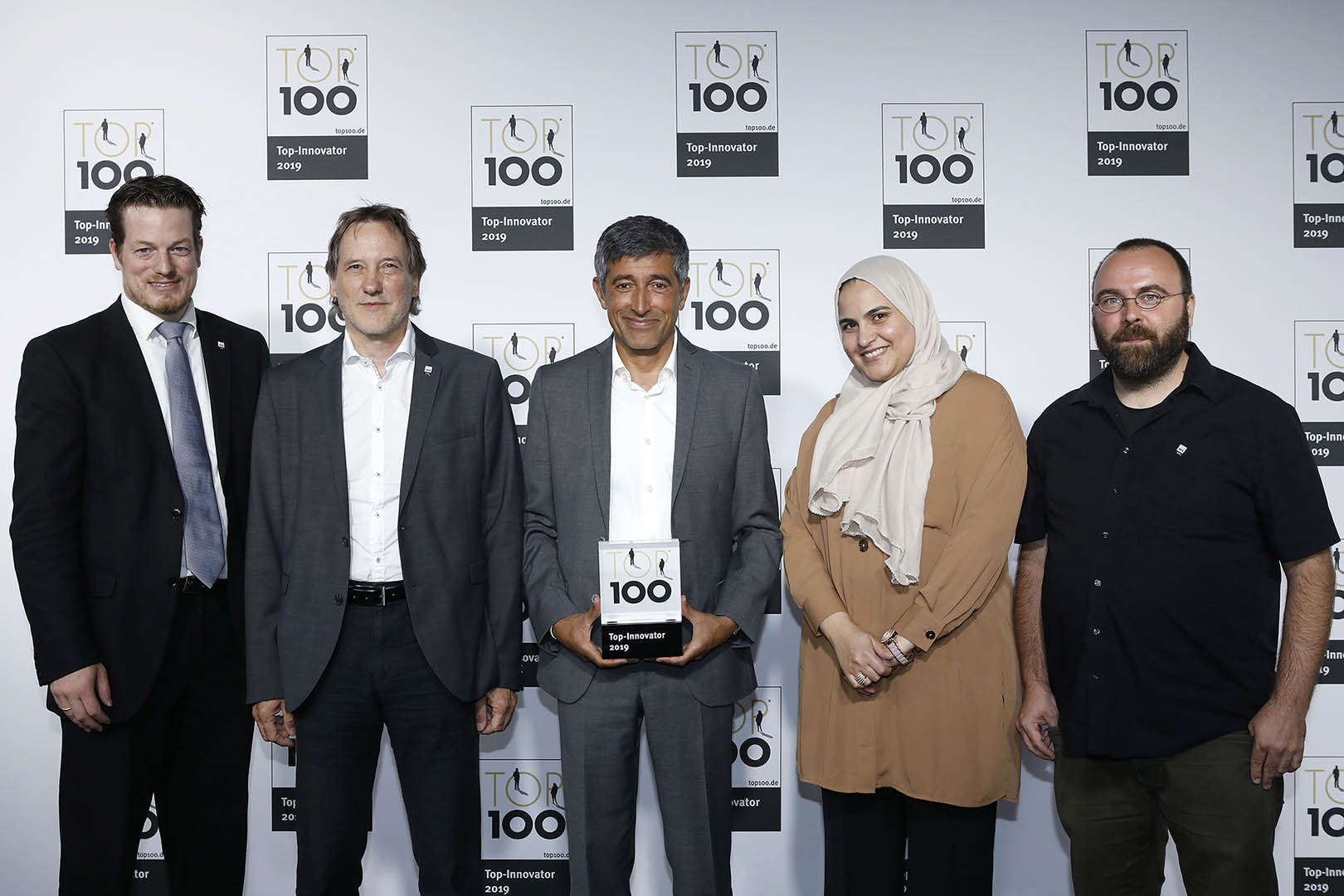 Wir verstehen, was Kunden meinen

Vollautomatisch und in menschlicher Qualität – die Systemlösungen von cognesys setzen neuen Maßstäbe im Bereich der automatisierten, digitalen Kommunikation.
"Unsere Systemlösungen beruhen auf Forschungsarbeiten aus dem Bereich der Kognitiven Wissenschaften, will heißen, der kognitiven Psychologie, Hirnforschung und Computerlinguistik", erklärt Dr. Bernd Schönebeck, Gründer des in Aachen ansässige Unternehmens cognesys.
Die mehrfach ausgezeichneten Systemlösungen von cognesys (Top 100 Award 2018 und 2019 des deutschen Mittelstands, Innovationspreis der Region Aachen 2019) garantieren eine schnelle, zielgerichtete und effektive Kundenkommunikation: "Für uns bedeutet die vielbeschworene Digitalisierung der Kommunikation, dass unsere Lösungen frei formulierte Kundenanliegen automatisch und fallabschliessend bereits im Erstkontakt erledigen. Dabei spielt es keine Rolle, über welchen Kanal, also E-Mail, Chat, Social Media etc. das Anliegen an das jeweilige Unternehmen herangetragen wird. Unsere Software versteht jedes Anliegen, extrahiert die nötigen Daten und löst vollautomatisch den Versand einer entsprechenden Antwort bzw. passenden Aktion aus."
Vor allem Firmen mit vielen Kundenkontakten, wie beispielsweise Vodafone Deutschland, profitieren von den Systemlösungen von cognesys. "Bei Bedarf", so ergänzt Schönebeck, "können die Anwender auch selbst zusätzliche Themen über ein webbasiertes Tool – den cognesys Knowledge Manager – konfigurieren. Dazu sind sind keinerlei IT-Kenntnisse notwendig, eine kurze Schulung reicht hierzu."
Subscribe to Our Newsletter
Receive our monthly newsletter by email